Cube Air Purifier
Breathe in cleaner air
Take control of the air in your home by removing dust, allergens and more with the Cube Air Purifier. The sleek, modular design allows you to stack Cubes to adjust for the room's size.1
Take control of the air in your home by removing dust, allergens and more with the Cube Air Purifier. The sleek, modular design allows you to stack Cubes to adjust for the room's size.1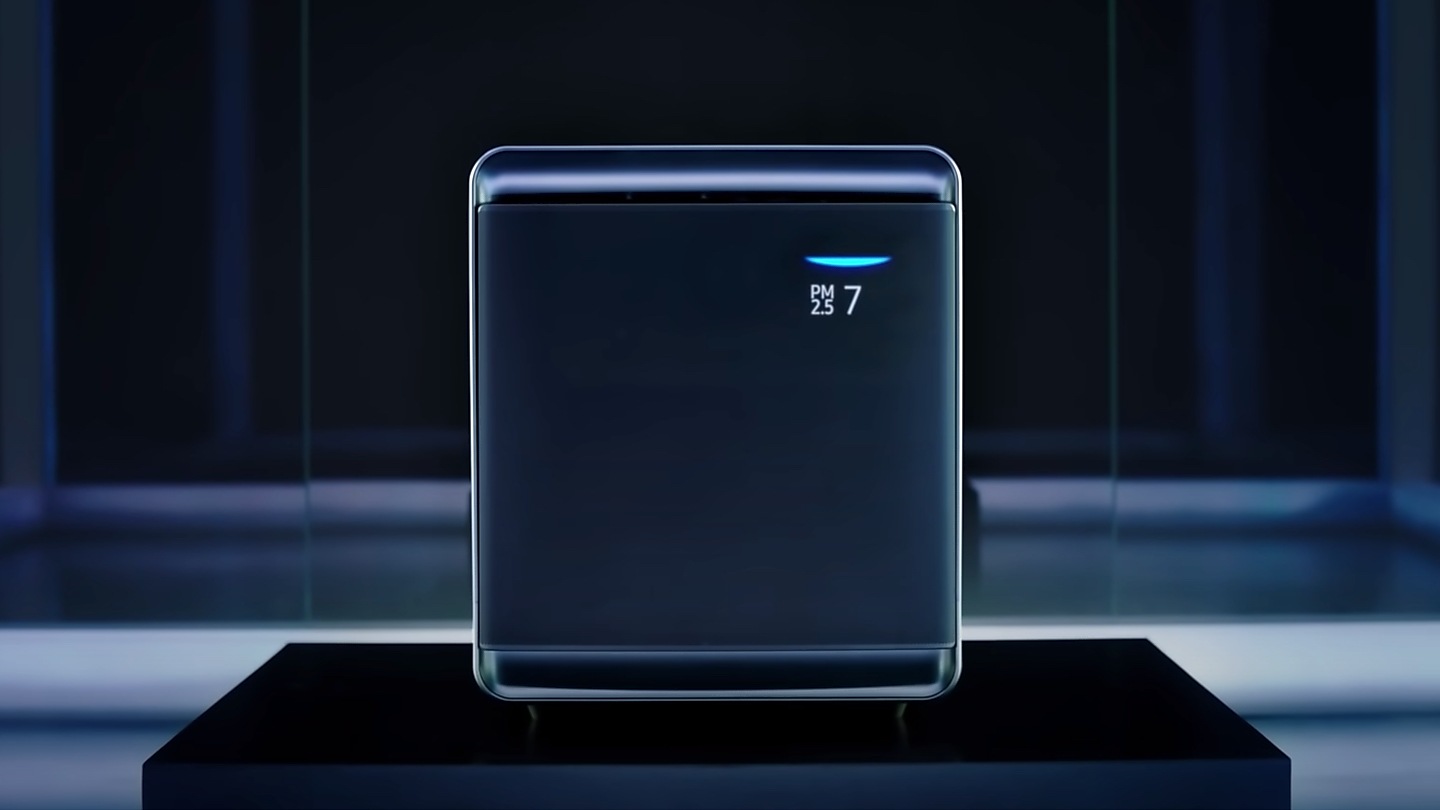 Three stages for cleaner air
So sophisticated,?you'll forget it's there.

Quieter than a whisper
Breathing easy shouldn't mean sacrificing peace and quiet. Thanks to Wind-Free? Air purification, the Cube releases clean air without waking a sleeping baby.1

Stackable for bigger rooms
With its unique, modular design, you can customize the Cube to meet the needs of your room size. Seamlessly stack modules for larger spaces, or use a single module for up to 310 sq ft.
Flagging danger and preventing it

Air Quality Sensor
A best-in-class laser monitors air particles in size. With a 4-step color code and precise numeric data, the easy-view display provides instant air-quality feedback.

Reduces allergens
Certified by the Asthma and Allergy Foundation of America1 and AHAM Verified, the Cube has undergone rigorous, independent testing to ensure better in-home air quality.
Clean air is smart
Control the Cube and monitor your home's air quality—even when you're not there—with the SmartThings App on your smartphone. Enabled for voice assistants, the Cube includes Filter Life notification which alerts you to when it's time to change your True HEPA filter.

Energy-friendly
Not only is the Cube easy on your ears, it's easy on the environment. Our Energy Star certification ensures industry standard efficiency levels for the Cube, so you can be sure it's not just cleaner air but cleaner energy.
*The energy efficiency of this ENERGY STAR certified model is measured based on a ratio between the model's CADR for Smoke and the electrical energy it consumes, or CADR/Watt.


Create your
clean home

Find the appliances you need to breathe and live fresh
inside your home.


Samsung at Home
See what our customers love most about their air purifiers.
1Certification from the Asthma and Allergy Foundation of America and AHAM Verified. The certified Asthma & Allergy Friendly Mark is a Registered Certification Mark of the Asthma and Allergy Foundation of America and Allergy Standards Ltd.
2Everyday odors have been categorized according to the test methods of KACA, the KOREA AIR CLEANING ASSOCIATION (Chamber size: 8m'). Removal efficiency of toxic gases and substances that could cause Sick House Syndrome were obtained by an authorized Korean agency (Chamber size: 4m'). For Evaluation Method of Deodorization Efficiency, refer to the toxic gas removal test of the KOREA AIR CLEANING ASSOCIATION (SPS KACA002 132, test time: 1 hours)
?