SmartThings Wifi
Powerful mesh Wi-Fi. Smart home hub.
Add smartness and connectivity to your home with a powerful mesh Wi-Fi router that also works as a SmartThings hub.
Add smartness and connectivity to your home with a powerful mesh Wi-Fi router that also works as a SmartThings hub.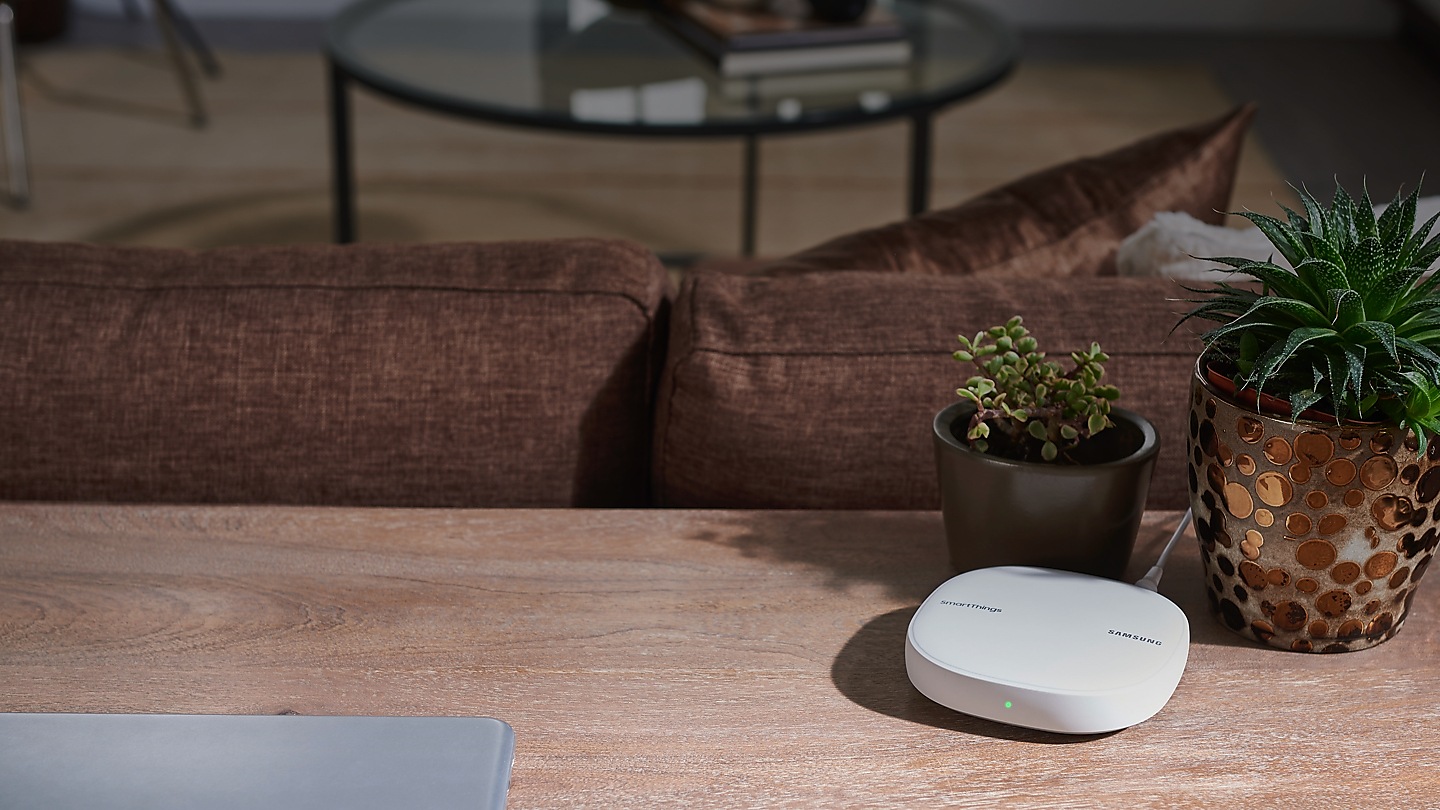 A good mesh network shouldn't be hard to set up. Samsung's SmartThings Wifi meets the challenge, and then some.

- Android Central

Small and easy to hide, Samsung's SmartThings Wifi mesh system packs a heavy punch with the ability to move as much data as larger and more expensive devices.

- Tom's Guide
20% faster speeds than Google or Eero. Based on average household speeds in 3 device mesh configuration.*

Whole home coverage. No more dead zones.
Unlike traditional routers, SmartThings Wifi uses multiple access points to create a fast, secure, and stable Wi-Fi network for the whole home.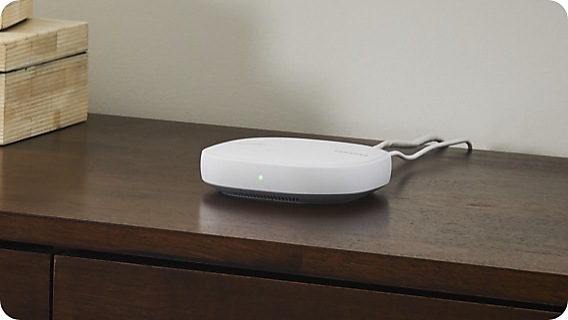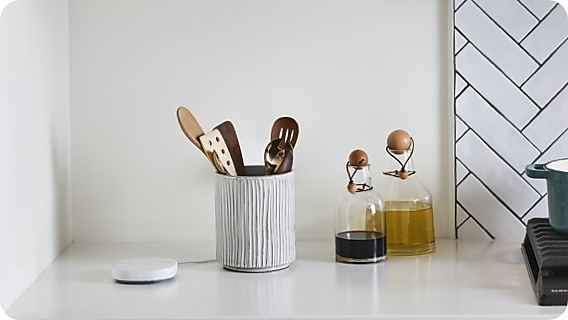 Simple setup
Just follow the simple instructions on the SmartThings app and let the system go to work. SmartThings Wifi recognizes all of your devices, identifies the flow of traffic, and starts to optimize your home network. The companion Wifi app helps you manage the setup with a few quick taps.

The right SmartThings Wifi system for your home
Start with one device to cover homes up to 1,500sq feet in size and then simply add more for larger homes. Three devices cover up to 4,500 sq. ft. Enjoy a fast, secure, and reliable Wi-Fi network in every room and on every device.
Getting smarter all the time
SmartThings Wifi uses self-optimizing Wi-Fi technology to improve the performance of your network. Enjoy the fastest connections as SmartThings Wifi learns how you use Wi-Fi in your home and allocates more capacity to the devices that need it most.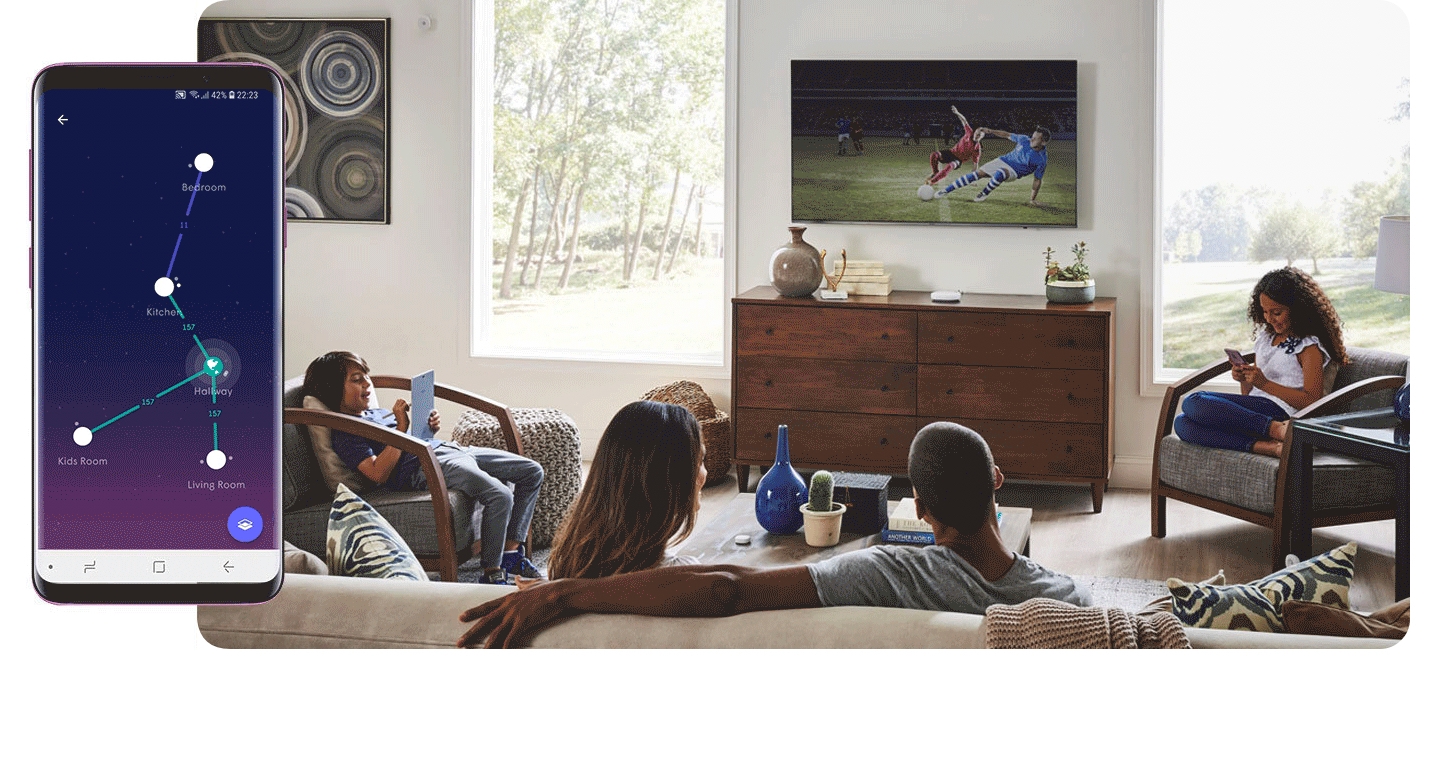 Wi-Fi that knows the family
As people and devices come and go in your house, Plume lets you see which devices are accessing the Internet and how much they're uploading or downloading. You can block and unblock specific devices from accessing the Internet.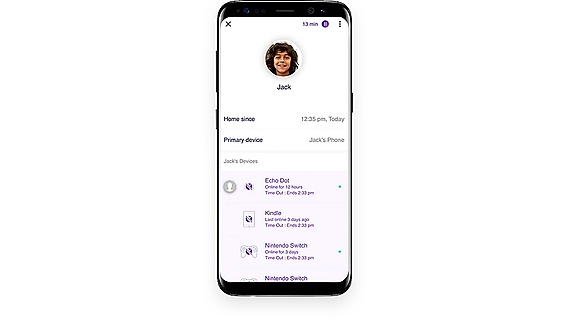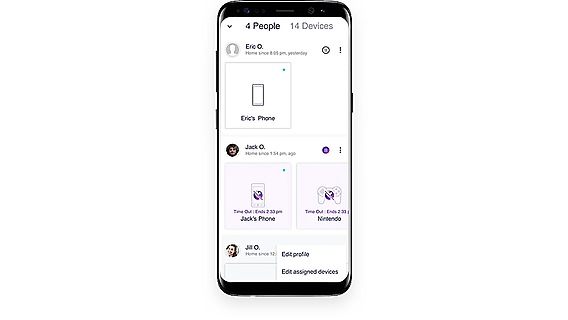 Personalized content restriction
Content filtering allows parents to manage what types of content their kids can access, on both the device and person level. Turn on Secure and Protect to add an extra layer of security to your network. This will block malware sites, SPAM, phishing, and other cyber attacks automatically.
The brain of your smart home
Works as a SmartThings hub to connect your devices wirelessly and make them work together. Control SmartThings, Samsung, and 100+ compatible smart devices, like lights, cameras, and doorbells, all via the SmartThings app. To see a full list of compatible products visit www.smartthings.com

Whole home control
Receive alerts when unexpected activity occurs, set devices to turn on and off when triggered by movement, time, moisture or temperature, and create automated routines like Good Morning, Goodbye, and Goodnight.