Enjoy YouTube Premium on us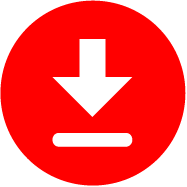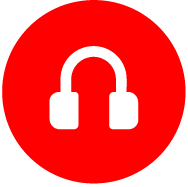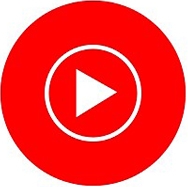 Ad-free and offline
Enjoy YouTube without ads and when you're offline
Background Play
Play content with your screen off or while using another app
YouTube Music Premium
Access to YouTube Music Premium. The music streaming app. Made by YouTube
How to redeem your YouTube
Premium trial

Open the YouTube app on your Samsung Galaxy device. Go to your account / profile and log in or create an account. Tap GET YOUTUBE PREMIUM. Select TRY IT FREE, complete sign up, and start streaming. Terms & conditions apply

How to redeem your YouTube
Premium trial

Open the YouTube app on your Samsung Galaxy device. Go to your account / profile and log in or create an account. Tap GET YOUTUBE PREMIUM. Select TRY IT FREE, complete sign up, and start streaming. Terms & conditions apply

FAQ
Who is eligible to participate in the Samsung YouTube Trial Offer?
This offer is available to Samsung owners who haven't previously had a YouTube Premium, YouTube Music Premium, Google Play Music, or YouTube Red subscription (including trials and other promotions).
I bought a different Samsung device. Am I eligible for this offer?
Samsung mobile devices activated between February 14, 2020 and March 5, 2021 are eligible for these offers. The Samsung Galaxy Note20 5G or Note20 Ultra 5G, Galaxy S20 5G, S20+ 5G, S20 Ultra 5G, S20 FE 5G, Galaxy Z Flip, Galaxy Z Fold2, Tab S7 are all eligible for the 4-month offer. All other mobile devices activated during the above time frame are eligible for the 2-month offer.
How do I redeem the YouTube Trial Offer from my Galaxy device?
Open the YouTube app on your Samsung Galaxy device. Go to your account / profile and log in or create an account. Tap GET YOUTUBE PREMIUM. Select TRY IT FREE, complete sign up, and start streaming. Terms & conditions apply .
If I live in Puerto Rico or the US Virgin Islands, do I qualify for this offer?
YouTube Music & YouTube Premium is now available in Puerto Rico and the US Virgin Islands so if you are in these territories, and meet the eligibility requirements, you qualify for this offer.
What kind of proof of purchase will I need to provide to redeem this offer?
No proof of purchase necessary
I ordered my Galaxy device from a different retailer than Samsung.com/Shop Samsung app. How do I redeem my Offer?
You can redeem your offer regardless of where you pre-ordered your phone. To redeem your YouTube Premium trial: (1) Open the YouTube App and Go to Account / Profile (2) Tap Get YouTube Premium (3) Tap TRY IT FREE and complete sign-up
My question was not answered above. How can I get the help I need?
Questions about your Samsung device or account - contact Samsung support
Questions about YouTube Premium or your YouTube account - contact YouTube support
* With eligible purchase. New customers of YouTube Premium, YouTube Music Premium, YouTube Red and Google Play Music only.
Show More
* With eligible purchase. New customers of YouTube Premium, YouTube Music Premium, YouTube Red and Google Play Music only. Redeem in the YouTube application on eligible devices between February 14, 2020 and March 5, 2021. Form of payment required. $11.99/mo after trial. Full terms:
https://www.youtube.com/t/premium_restrictions
Show Less