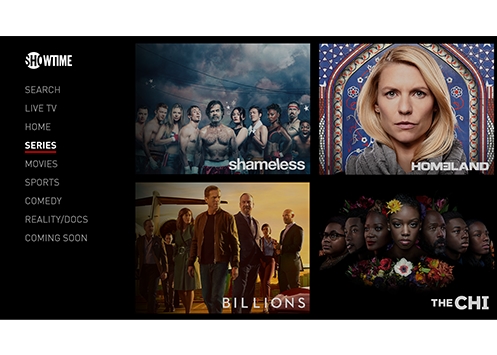 Samsung SHOWTIME Offer
Valid Purchase Dates: 02/28/2019 - 10/31/2021
Get six months of SHOWTIME when you purchase a Samsung from a participating retailer.?3
Frequently Asked Questions
Do I have an eligible purchase?

When can I expect my Showtime digital code?

How do I receive my SHOWTIME 6-month digital code?

Can I submit for more than one qualifying purchase?

I bought the Samsung TV from a non-participating retailer, am I eligible for this Offer?

I previously bought a qualifying product from a participating retailer, can I still participate in this Offer?

What information do I need to submit?

Where do I find serial numbers on my TV?

I lost my receipt/proof of purchase for the Samsung TV purchase; can I still participate?

What happens if I don't submit my information online by December 31, 2021?

What happens if I'm having problems submitting my claim?

How can I check the status of my claim?

I submitted my information but I haven't gotten an email confirmation in 5 business days. What do I do?

What is my course of action if I am rejected?

How do I redeem my Showtime 6-month digital code?

Why am I being charged by Showtime now that my 6-month offer has expired?
SEE MORE
Need Help?

Start a live chat
Text chat with an agent right now, 24/7.

Check gift status

Give us a call
1-866-888-5503

Monday - Friday: 8:00 a.m. - 12:00 a.m. ET
Saturday - Sunday: 9:00 a.m. - 12:00 a.m. ET